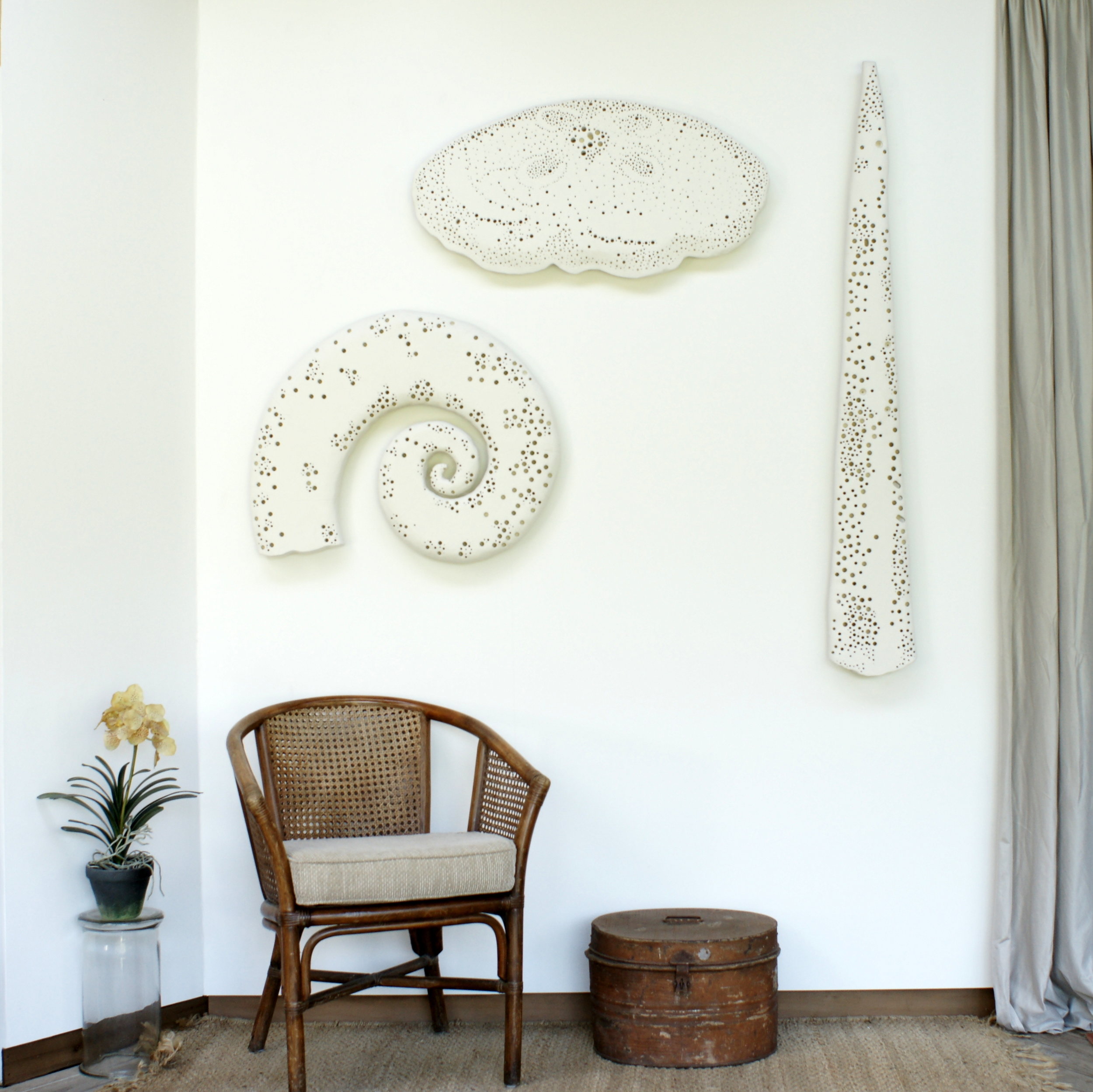 White Works - Group of 3
Jelly Fish - 52 cm x 84 cm x 4 cm
Sand-tube Worm - 142 cm x 20 cm x 4 cm
Rams Horn Shell - 60 cm x 70 cm x 4 cm
Materials : Powdered chalk paint on carved board.
Hanging : Ready to hang, each on a single flat head nail. (nails provided).
These works evoke memory...
.memories of walks on the beach, of who you were and weren't with
.memories of collecting something to keep, to help remember
.memories of the simple science illustrations from school science books in the 50's - 70's.
$1400 each . $4200 for set of 3