Self Portrait - The Past 10 Years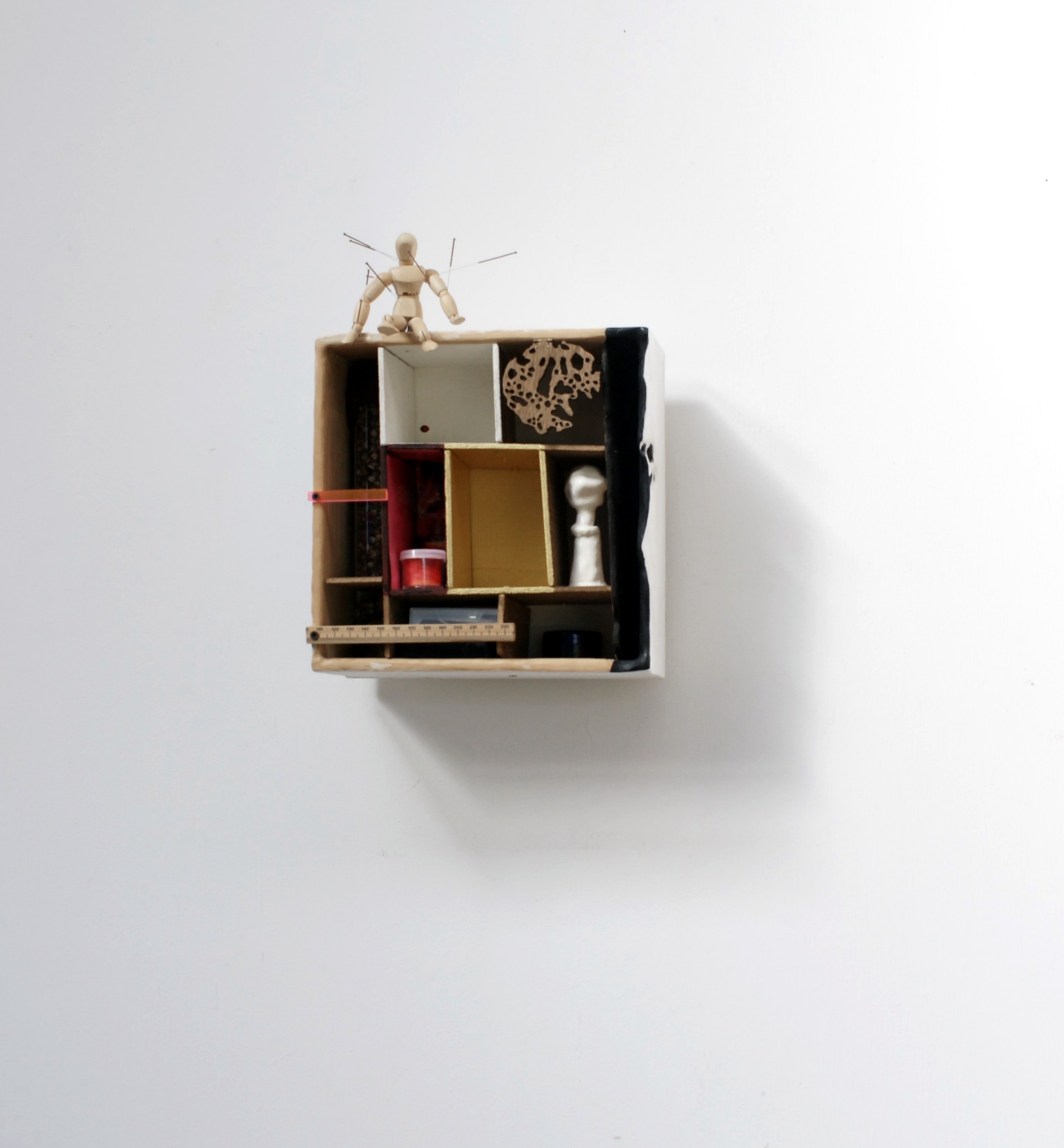 Self Portrait - The Past 10 Years
20 cm x 30 cm x 10 cm
Materials : An assemblage of found and made objects.
Hanging : Ready to hang, on a single flat head nail (nail provided).
"Emotions by nature are amorphous. When confined to words, our longings and passions, our rebellions and humiliations often seem melodramatic, trivial, or even pathetic" Greg Iles in the Quiet Game.
I was invited to exhibit by Village Arts Gallery.
"Kohukohu Community Trust is celebrating its 10th year operating as Village Arts Gallery. We would like to invite you as our most loyal artists to be a part of a celebratory exhibition called 'BOXED' - an exploration of contained space."